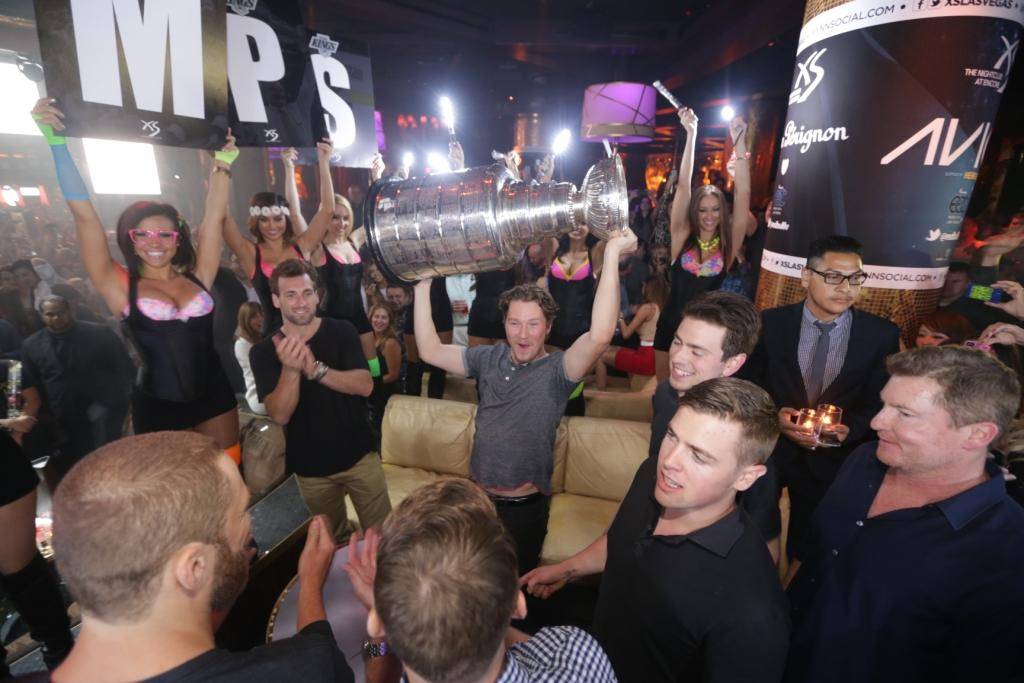 So, if you follow my Twitter feed (
hint hint
), or at the least have stumbled upon this site in any fashion, you know I am a fan of the Los Angeles Kings.  If you have followed hockey at all in the past month, you know the Los Angeles Kings won the Stanley Cup, and are the champions of the National Hockey League.  As noted earlier,
that's pretty cool
, and your favorite team in a sport winning a championship is something everyone should experience.  I'd recommend it.
At the risk of getting weepy to, presumably, Kansas City hockey fans on a Kansas City hockey blog about a team in Los Angeles, seeing the pictures of the Kings parade and rally make me long for a similar parade and rally to attend in my own backyard.  You, oh wise and wistful Kansas City sports fan, will say, "but the Royals had a parade in '85," and, "just wait, the Chiefs/Royals will be holding a rally soon enough!"  And that's all fine and good, especially since any success from these teams would be small payback for years and years of crushing disappointment.  Winning a championship and giving us a reason to celebrate something,
anything
, is the least they can do.